Tillions is a new pastime. Tillion magnets are made to go together to make billions of pleasing patterns. Tillions are for everyone - old, young, every language, every ability.
Tillions is a gentle, mindful, de-stressing pastime. It is designed so that all of the pieces fit each other to make innumerable pleasing patterns. There is a booklet of ideas and suggestions of games to play.
To buy your set of tillions please go to happypuzzle.co.uk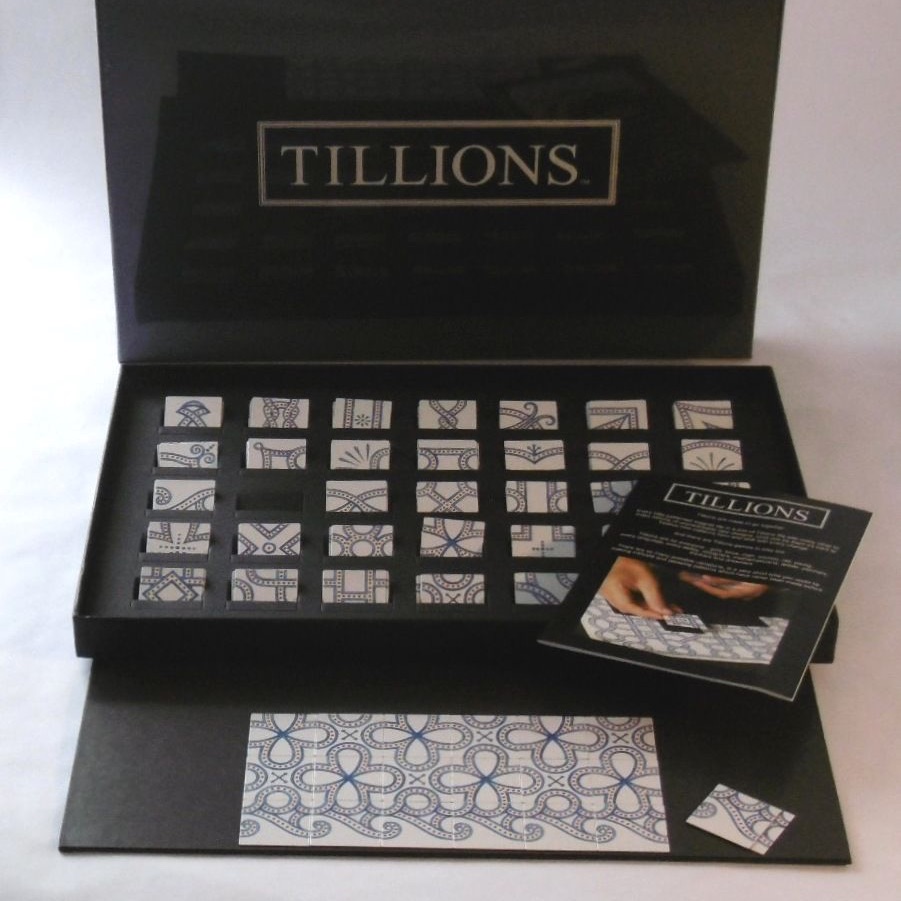 The Large (A3) Tillions presentation box makes a really smart present. It contains 280 magnets (8x35 designs), an A3 magnet board, organizing tray and booklet of design ideas and games.
A few sets are still available from The Happy Puzzle Company